MRO AEROSPACE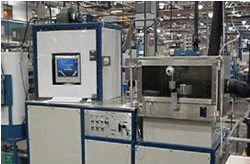 The Maintenance, Repair and Overhaul Aerospace industry is a diversified field with projects as varied as the planes in the aerospace industry. The MRO Aerospace field requires mechanical engineering of a specialized nature.
BOSIK's engineering department has the capabilities to develop customized prototypes and low-volume production runs. With a flexible skill set, BOSIK is pleased to have several large aerospace corporations on its client list.
A sampling of the solutions BOSIK has designed for these companies includes a variety of test stands and an environmentally friendly cleaning system.